2018 Santa Mini Photo Sessions at Santa Suite at the Swissotel
Sunday December 2nd, 8.30AM - 10:30AM
The Kidographer and Santa invite you to exclusive and magical morning with him at Chicago's newest favorite holiday tradition, his Santa Suite at the Swissotel!

The newly renovated Swissôtel Chicago's Santa Suite! On the 41st floor, this 5 room Presidential Suite is transformed into a stunningly whimsical display, only suitable for a visit from Mr. Claus. This suite is decorated in the spirit and magic of the season, complete with 16 Christmas trees, a table set for Santa and his special guests along with holiday treats and a hot chocolate bar (and coffee for the grownups). This year the space has a whole new look and layout, and Santa is bringing along traditions from countries around the world including France, Switzerland, the Philippines, Kenya, Peru and more with this year's theme Christmas Around the World.
$325 per family (up to 5 people)
- 10 Minutes shoot per family with Santa then work with another of our portrait photographers for 10 minutes of photographs as you explore favorite spots around the suite. Time slots will be assigned prior to the date. Feel free to arrive before or after your slot to enjoy holiday refreshments in the bar area in the suite
- Holiday Treats (cookies, brownies, etc)
- Juice, Hot Chocolate Bar, Coffee
- All usable high resolution digital images delivered via online gallery.
- Expedited delivery- 5 days after the event with printing rights for your holiday cards!
- 20% discount with minted for your holiday cards
Standard Session vouchers, coupons or year in the life vouchers are not valid for this event
Can't make this date? Contact us for a second date
Want to do something similar for your company's family holiday party? Email us for more information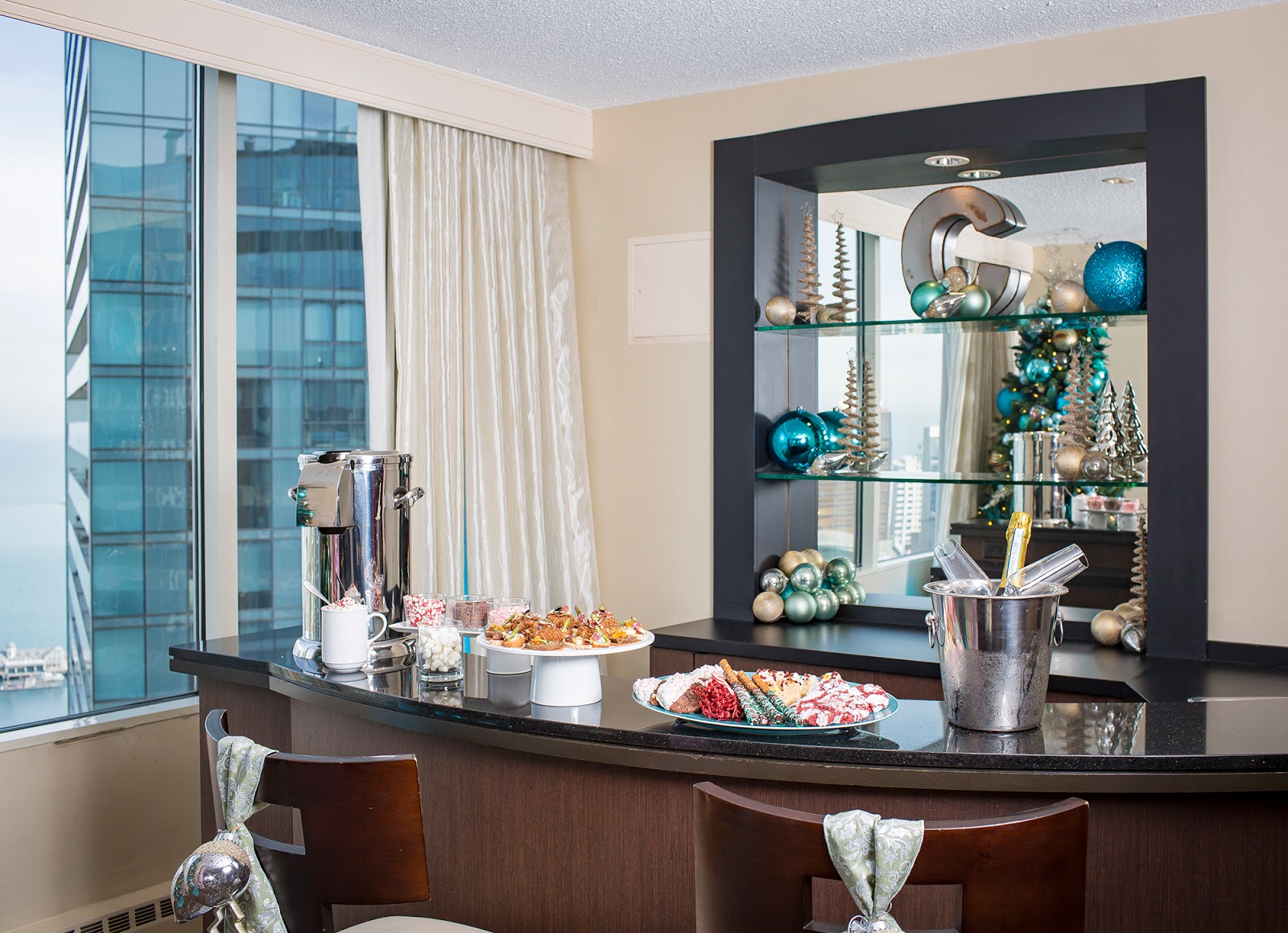 Images from last years Santa Suite. Please note the suite is decorated differently every year